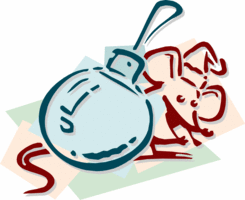 Hey you.
Guess what's coming up in 41 days?
I must say I do love holiday shopping. Mostly because I do 99% of it sitting right here at the box. Two years ago, I went with my daughter-in-law and her mom to do the whole Black Friday, get-up-at-2-a.m. thing. It wasn't as bad as what I thought it might be, but I ended up coming home with fewer items than I wanted. So, I went back to chair shopping, and I really do like it. Merchants are much more savvy to the online holiday shopper now, and they fashion their BF sales to meet those needs. I like it.
Do you have a special "event" that you make out of Christmas shopping? Any fun traditions? I'm always up for starting a new one. That, and I love reading your stories.
What's your favorite thing to bake over the holidays? (Or if you don't bake, tell me your favorite thing to eat.) Jury's still out on how much I will bake this year, since I can't eat just about all of it. Blah! I have committed to making cake truffles for my high school choir again, while of course saving some back for the family, but not sure what else I'll make. I'll take your ideas. Gotny?