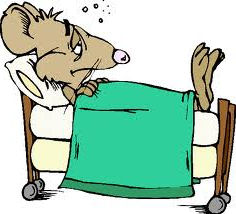 Man, last night was unpleasant. I can count on one hand (one finger, actually) the times I've had to cancel a sleepover with the Js because I was too sick. Hoo eeee…the effects linger.
But I am on the mend, and ready to have Mavis over to make a big batch of veggie soup this morning. That ought to make me feel better. Then BFF Kay is coming over this afternoon. How could my day get any better, you ask (without seeing the family, that is)?
The Packers could win the Super Bowl.
But you know, the football gods are generally not on my side, so I'll just say que sera. I've survived St*****s fans' infantile postgame neenering for years (even though I've never returned the favor when the Browns beat Pittsburgh); I can endure it once again. Of course, I disclaim that all St*****s fans are puerile and snotty. Some aren't. But the ones who are always seem to make the biggest splash.
Yesterday, one of my Facebook friends posted something about hoping the Packers would win tonight. I responded that I didn't have anything against the Pittsburgh coach or the team; just their insufferable fans. The next comment, from someone I don't know:
oh and i hate the make excuses BROWNS-who always say next year–go STEELERS!!!!
OK, OK. I asked for it. But I never said anything about hatred. *batting big baby doll eyes* Well I got my true comeuppance a few comments later, from the same person, representin' that black and yellow mindset:
well i married a browns fan and i have 37 bin- laws who are browns and indians fans and all i ever hear is wait until next year we'll be better–hate is a two way street you do not sound to happy with ben [Roethlisberger] –but chris spellman [sic] used to to the same thing in canto[n] ohio when he played football i saw it first hand too there are alot of players who act this way so please do not single out just big ben–and like i told my cuz this is AMERICA and we have freedom of speech and thought–sunday will prove who is the better team-good luck to all
The defense rests.