Wow, my 50th RNF post. Well, actually, most of my posts are just errant neurons. But here is what is falling out of my melon.
Something cool:*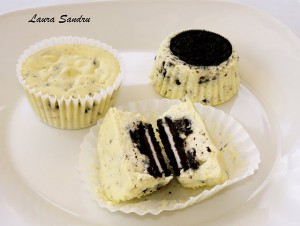 So not good for you, and so fantastic looking. I wonder if Seamus might like them for his upcoming birfday…
Do NOT go here. (Caveat: some are PG-13 — and the views expressed therein are those of the writers, and do not necessarily represent the views of Rockin' the Bourgeoisie or of any other individual or corporate entity — but many are downright brilliant.)
My first tap rehearsal is Saturday. Oy.
I get the Js tomorrow night for the first time in forever. I also get to see Mavis for the very first time since I brought her home from the hospital on Saturday, 3 September. My horrendous cold (which I am now officially done with, thank the gods) didn't allow me to visit. Giving her that muckity muck could have been life-threatening in her condition.
Oscar Wilde said, "Consistency is the last refuge of the unimaginative." Lucky for me, eh?
This is a good idea. Of course, the Cloud is even better.
Speaking of the Cloud…my school district finally went with the Google Apps suite. Fantastic. My IT gal? I worship her. (If you're reading this, Sparky — you get a big hunk of chocolate very soon)
OK dolls, I'm late for the shower. Happy Almost-Finkday.