So, whadda we got this morning?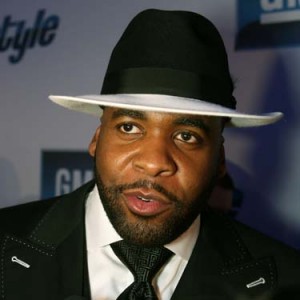 Remember Kwame Kilpatrick, former mayor of Detroit? I've referenced him in my posts twice (here and here). Why him more than any other politician? I dunno. Maybe because what he did (texting his mistress using government-supplied — and therefore totally trackable — devices); I have no idea.
Anyhow, he got out today, after serving time for violation of probation. Do some people never learn? That's what I wonder. I mean, violation of probation has to be the dumbest infraction of all; the judicial equivalent to biting the hand that feeds you, or slapping a generous host in the face. All you have to do is keep your hands clean (and in Kwame's case, just be honest about how many assets you have squirreled away), and all will be fine. Feh.
But all's well that ends well. Or at least it's ended.  He will now go back to being the pride of Grand Prairie (TX). Best wishes to him. And stay outta trouble, slice.
=====
If Jared Followill of Kings of Leon is truly suffering from "vocal issues," it's going to take a lot longer than a month to recover. Jumping back into an international tour schedule after only four weeks of vocal rest is, at the very least, ill-advised. [Ask me how I know this.] But, as the brief article states, it's more than an issue of the singer not hydrating himself properly. Surprise!
=====
Well, darn. I would love to know how he pulled it off.
=====
I was happy to see Gabrielle Giffords's return to Congress. Yay for her!
Well, off to my Tuesday. I didn't do half of what I wanted to accomplish yesterday, but choir music for fall is ordered, so that's out of the way. Today will be a day of productivity, I hope. Onward!
FO
Photo: Newsone.com