Sorry, fiends, for no update yesterday. We were late getting out of Reno, and I was unable to work on the blog on the road, because most of our drive time was in the mountains where there was no cell service to tether my phone to the netbook. Sooooo….anyway.
I have so many photos, geez…I think I'm going to rejuvenate my Picasa account so I can upload them all there; save me some bandwidth here. Therefore, I'm temporarily dispensing with more Reno photos, and getting on to SF updates. What a hoot this city is.
We walked and walked and walked, then drove and drove. Saw a bunch of great things, and put in a full day of discovery, shopping, and, well, shopping.
The fabulous staff at the Columbus Motor Inn allowed us to check in early and leave our car in their garage while we walked to the Embarcadero area, just three blocks away. Great location. Our comfy room reminds us of going to Grandma's house.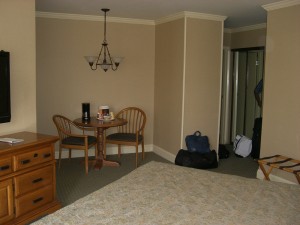 Extremely homey. And the windows open all the way, so you can lean out (ugh).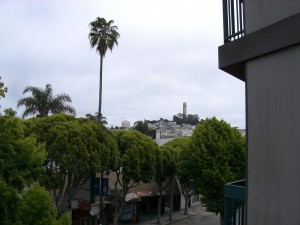 Here are some photos from yesterday's adventures. We started out with shopping on the Wharf, and taking in the sights around the pier. Then it was off to Haight-Ashbury and the Golden Gate Bridge.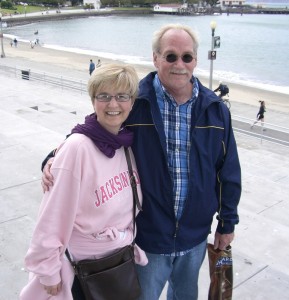 Today, we're going to try to get on the Hyde St. cable car. We tried yesterday afternoon, but there were a zillion people waiting. One of the security guys told us that the best time to ride is in the early morning, so we dragged it out at dawn today in hopes of avoiding the huge throngs. I'll report back tomorrow, hopefully with a success story!
So after cable cars and breakfast, we're off to Sequoia National Park/Kings Canyon. (Unfortunately, we couldn't fit Yosemite in this year. Bummer.) Looking forward to photographing some big honking trees. And no worries, Jakey, Grammie and Grandpa will appear in at least one. One photo, not a tree.
FO