I wish every day was the 4th of July…
We had the boys last night, and once again, it was two geezers getting the toddler beat-down. And a fantastic time was had by all.
Seems it was Grandparents Take Grandchildren to the Park Night at Brookside East. And we didn't even go till around 7:45 p.m. We saw two other sets of grandparents playing…possibly doing the "let's wear them out before bedtime" game. Heh.
It's not that I want to bomb my space with pictures of my grandchildren (all right, that's a big fat lie), but what is more delightful and simple and beautiful than children laughing and playing? It's something I wish I could watch all the time, every day. Behold:
~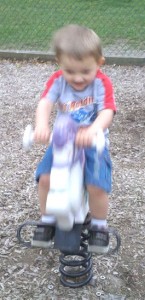 ~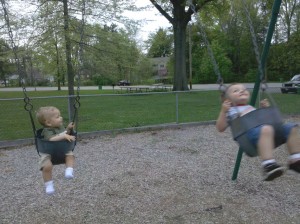 ~
And that's how I spent my Saturday night. Bring on the Tylenol, and let's do it all over again.