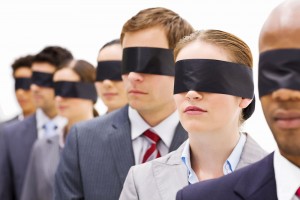 Hey, remember that one time, back in 1920…?
Of course we don't. But it's all there, plain as day, in writing. Call it selective amnesia, willlfull blindness, cherry-picking "sins." I don't value my powers of persuasion so highly as to think that I might change any minds here, but today I shall endeavor to remind some folks of the painfully obvious. As it is not my intent to turn this blog post into a documented research paper (though if only I had the time, I would have loved to), the following statements are fully vetted.
In comparatively recent history, people have used scripture to:
defend slavery. "[Slavery] was established by decree of Almighty God. It is sanctioned in the Bible, in both Testaments, from Genesis to Revelation. It has existed in all ages, has been found among the people of the highest civilization, and in nations of the highest proficiency in the arts." –Jefferson Davis, president, the Confederate States of America
deny women the right to vote. (The "psychological" reasoning used at the time is so consummately daft, you really should check it out, just for the laughs.)
condemn interracial marriage.
As you know, numbers 1 and 2 resulted in Constitutional amendments, in effect reversing what some hailed as unimpeachable Biblical law. Now think about the people you know (maybe you are included on the list) who have ranted about the blasphemous nature of the Supreme Court's decision on marriage equality, and ask them this: Would you also subscribe as vehemently to the concepts of disallowing women and blacks to vote, and of owning another person?
Yes, it's a melodramatic and overused line of reasoning. The truth is that these issues caused a flap in their time, but were soon ingrained in the American system to the degree that eventually, everyone saw them as business as usual — Christians and non-Christians alike. So there; you're guilty, too, no matter who you are or whom you worship.
Again with the cherry-picking. It's the Bible, luv. You're either all in, or you recognize that maybe, just maybe, there are differences in cultural specifics, translation problems over the centuries, and other sinewy details that can actually prevent people from gleaning the spirit of the Word of God because they're too focused on the letter of it. But back to the three points.
Over the years, I bet I've heard a hundred thousand sermons from various pulpits. As a child and young teenager, I was basically told that the Bible is the inerrant, absolute word of God. You either take every letter as gospel, or take none and be damned. If you try to change even one word, or twist its meaning, you will be thrown into the lake of fire. Even as a 13-year-old, I saw the holes in that credo. (Although I won't go into it this morning, believe me, there are many.)
So if you're diametrically opposed to homosexuals having the same rights as straight people in marriage as a civil state of being (sorry, Franklin, but God didn't "create" marriage; He may "define" it for many Christians around the world, but marriage itself predates the Bible), why not, in addition to threatening to move to Canada (haha), threaten also to move to Mauritania, or to Saudi Arabia, where at least your views on women in society are more succinctly aligned? Heck, wanna put a snarky face on this issue? Let the LGBT citizens find out how difficult marriage is, and how easy it is to fail at it, and how in a divorce, there is absolutely no winning, but rather just different levels of losing? At least then, your sniping about them will make you look less like a jackass when it's revealed that your self-righteous secret closet holds more than a few bones.
OK, I'm snarking now. I apologize. This landmark decision is too big to minimize with sarcastic remarks and tee-heeism. But know this from my shriveled, blackened heart: Those who interpret the love of God to be all-encompassing to those who love and serve Him are no more condemned to hell than those who spend far too much time and energy trying to remove that enormous tree trunk from another's eye.
It's the law. Move along, just as people did in 1865 and 1920. You'll be fine, just as you are when that interracial couple shows up at your Sunday school class's progressive dinner and you have a great time with them, or when you vote for Carly Fiorina, or slap your knee in total agreement with something Ben Carson said.