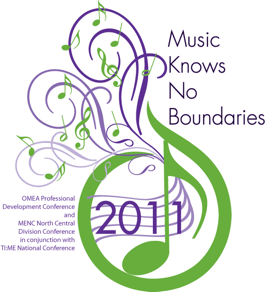 Hey, remember (OK, you probably don't, but I sure do) last year at this time, when I went to my music geek convention in Cincinnati and had a bit of an adventure on the way home? That was special indeed. Well, it's time to go again, and I hope this year's trip is far less interesting.
I will go to school today, tomorrow and Wednesday; then it's "party" time ("party" = "meetings," and maybe a concert or two). I can't even sleep in. What a rip. The obvious exception is having lunch with Bando on Friday. Yay!
Outside of that, I'd rather be teaching and having evening rehearsals — although my students might disagree.
We won't talk about the carnage on television yesterday, but suffice it to say that neither team I liked won. That's that. Another season in the books. Blah.
Is it possible to have a good Monkday when it's three degrees outside? I'm fixin' to find out…