Here's handsome Joaquin Phoenix, a while ago:
and here…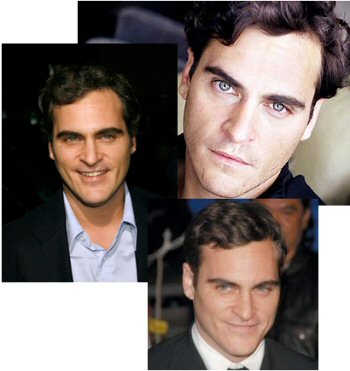 And here's Joaquin now, after he quit acting and turned rapper:
Somewhere, Kevin Federline is laughing.
Fink (I really need more coffee) out.
PS – Yesterday's AFC Championship game was a strange experience. How does one come away happy afterwards when one wants both teams to lose? Regardless, it's time for a brand new Super Bowl champ, don't you think? A team that deserves a Super Bowl win, but never got one.
Photo credit: Associated Press, Reuters, PA Photos