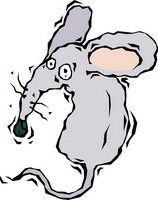 I'm feeling all wonky — what's up with this? Having trouble getting back into the routine.
It's my way, I know. Huge deadlines and projects loom in the distance, and my tendency is to flail about on an unrelated track, hoping they'll go away if I ignore them long enough. We really can't have that, though. Time to get going, and very soon.
I really hope the thunderstorms calm down at 4:30 this afternoon for Robin's and BJ's semi-outdoor wedding. Best part — sometime during the reception, we get to grab the Js and take them home with us for the night. Baths, cuddling time, then bed in the air conditioning. It will be a welcome experience after a long evening out in the heat.
Still, those nagging projects glare at me from across the way. Hmm. Oh well — it's Saturday, right? No work on the weekends. Today and tomorrow, we party. There's always Monday.
I hope you have something fun planned!