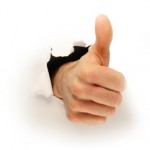 OK, we're in it. So far, so good. Last night went very well, with the exception of a few technical glitches in the 5:00 show, which were all expertly sorted by Jim, our awesome sound guy. The kids — from the cast to the crew to the wait staff — were wonderful. Second show was much improved, and it was fantastic to see Bando and her handsome husband.
I get to experience an awesome trifecta today: Sis Mavis, BFF Kay and the most excellent Suzanne, my longtime fiend from the Netherlands, all of whom I have not seen for far too long. They'll all be at one table tonight. Time to clap hands for that.
Shouting out my thanks to Mavis this morning also, as she baked two fabulous cakes and donated them to the cause, after which they quickly disappeared. (Shoulda asked her to bake two more…)
So off I go this morning…grading more papers to try to keep current on things, and getting the guest room ready for Suzanne's arrival this afternoon. Vamos — legs breakin' & all.
Hugs to all, fiends — have a great Saturnday!
FO