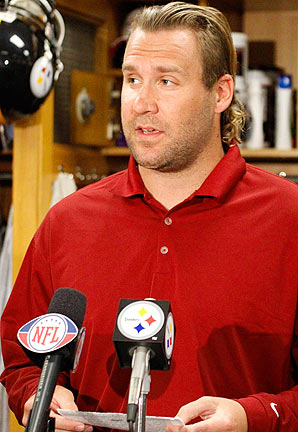 So…Rooney slaps Gorgeous here on the wrist and says, "Now Benji, this is the LAST TIME I'm bailing you out for being so incredibly stupid and pompous as to get yourself into another ridiculous mess where you insinuated your beautiful, Roman god-like body parts onto the person of a young female. I know I told you last time was the last time, but I'm not kidding — this is the LAST TIME. And next time will be the last time, too. And I mean it!"
=============
Com·mit·ment – the act of binding oneself to a course of action, especially for the greater good of a group. Synonyms – dedication, loyalty, pledge. Imagine that.
=============
There needs to be a switch in your brain you can throw for "Instant Good Mood and Sunny Outlook."
=============
Saw this as a fan group to join on Facebook: "Don't blame our generation. Your generation raised us." Don't. Get. Me. Started.
=============
The plates. Gotta keep spinning the plates…but hey:
There are still good people in the world who care about things that might just actually NOT be about them personally (my favorites of whom are reading this right now).
I will get to see my grandsons this weekend.
July will be here before we know it, and I will be motoring west.
Starbucks is open, and I'm already showered and dressed. Bring it.
FO