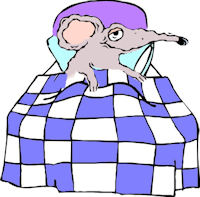 …for the doc's office to open. I've had enough. Going to see about getting some drugs ASAP.
At least I'm not missing school — other than in-service day. Truth be told, I'd rather suffer through that than this. Yark.
But hey, while I'm here waiting, I've noticed some interesting stuff come across the wire. Reportedly, Johnny Depp is making a docu about Keith Richards. Whoa. I spect the working title will be something along the lines of Booze 'n Chicks. Actually… the guy's 66 and still going at it. More power to him.
Don't ask  me why I took 20 minutes out of my life to read Michael Jackson's autopsy report. But there are some interesting bits in it. Like, I knew he had really great hair…but I thought it was just long and straightened every day. Joke was on me.
John Mayer needs to stay off the Hennessy while doing interviews with Playboy. Or maybe he's just a jerk. I hope it's "A." I think he somewhat atoned for his ridiculous comments when he told a concert audience Wednesday night that he was sorry and he was in fact "done" with the media circuit, choosing instead to just "play [his] guitar." Good thinking.
Google's Buzz isn't going to replace Facebook. Period.
OK, so good news. The Thriller just came downstairs and told me that he would be happy to sacrifice his doctor appointment at 1:45 today so I could have it. Isn't that nice of him? He's so good to me.
*sNiFflE*
Have a good Finkday, fiends. I'm back to the sofa until after lunch.
FO