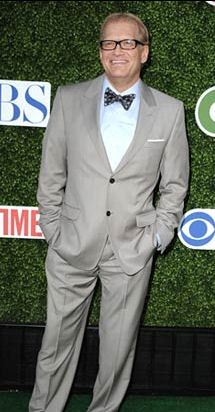 Have you seen Drew Carey lately? Wow, what an inspiration. I read his interview in Parade this morning. I've had this discussion with many people: how and when do you decide that enough is enough, and you're endangering your health, and a change needs to happen before it's too late? It took Carey's inability to keep up with his son to remind him that if he didn't change his ways, he wasn't "going to see him graduate high school."
Whatever it takes, right?
I just wish Lindsay Lohan would get an "a-ha" moment like that.
So today is Jake's birthday party. Big three-year-old takes the stage at 11 a.m. Mavis and I are going out to help with the set-up. Should be a grand time!
FO