Sure seems like it.
Lance gets married this weekend. And just as I did before Sean's wedding in 2003, I'm sitting here on a quiet Sunday morning with my memories, amazed at how fast little boys grow up.
Lance Philip was a silly, happy, loud, creative child. (He is now a silly, happy, loud, creative man.)
He walked at 9 months, and his first word was "hot." Over the first 8 years of his life, he had more stitches, head wounds and accidents than any other child I have ever seen, met, heard of, read about or imagined in my wildest nightmares. I still think the emergency room staff suspected me…
Lance was and is my "free spirit." Sean was introspective and conversational; obedient and quiet, never wanting to upset things or make waves. Lance lived to make waves. He *was* a wave; an endless wave of energy, creativity, laughter and mischief. (And it got him in trouble a few times, didn't it Lancey???)
In other words, he was just like his mother. *sigh*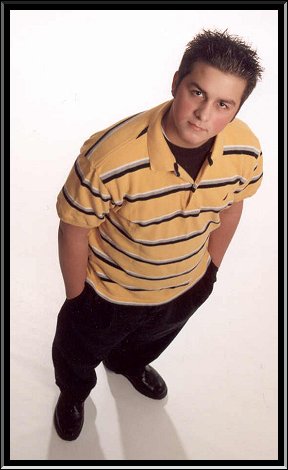 And now he's all grown up. I love this picture of him (one of his high school graduation photos). I know he'd rather I didn't post it, but seein' as how Lance and I are very much alike…I don't care. HA
Seriously, though. Lance has grown up to be a wonderful, caring person, and I am thrilled to "hand him over" to the beautiful woman he will marry on Saturday. I know I'm not losing a son; I'm just losing my grip on his childhood, which went by way, way too fast.
So this is my blog-flavored sonnet to Lance, who will always — even when he's 49 — be my baby boy.
*sNifFLe*