It was a hot one, lemmetellya fiends. But we had a blast. In spite of the 100-degree heat, we enjoyed the bears (black, brown and polar), lions, lemurs, tiny monkeys, baboons, flamingos, snakes, seals, birds, exotic cats and giraffes. Jake was in charge of the spritz bottle, and we all got multiple mist treatments. I applied and reapplied sunscreen like it was my job (except I forgot my own face. Oi.).
Our geriatric spines may never be the same, but we sure loved our day together. Both boys were great sports about everything, and the Thriller was the ultimate host, making sure we were all as cool and hydrated as we could be.
We. Walked. Everywhere. And everywhere we walked was uphill and six miles to get there. But what a workout, eh?
Behold, the Zootorial…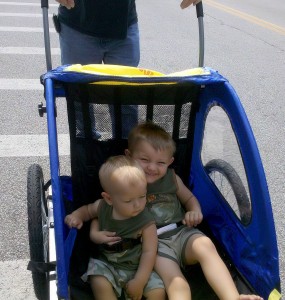 ~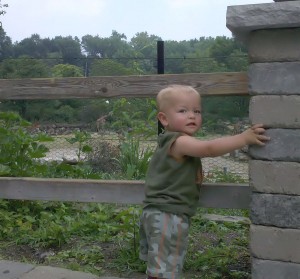 ~
~
~
~
~
~
Fantastic day, short night. Today, we conquer the park.
Grammie Fink