Where have you gone? 

Fink here, posting from the Crowne Plaza in Columbus. Up since 3:30 and ready for another long day.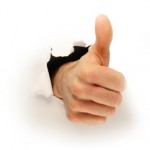 On the upside, I've seen some cool people and things so far. Too bad some of the stuff I really want to see takes place when I'm either in a meeting or working at the booth in the exhibit hall. Why can't I just have everything I want?
This is the first time in quite a while I've attended this convention without the Thriller in tow. I reveled in the solitude of my room for about an hour — then I was like, OK, what do I do now? There's no one to talk to. So before drifting off with the light, the Nook and the glasses still on, I watched Exporting Raymond on HBO. Very interesting and funny documentary about the creator of Everybody Loves Raymond taking his show to Russian television.
So today, it's booth work, a couple of sessions and a concert. Best go try to find some coffee, because this diesel fuel they stock in the in-room coffeemakers just isn't cutting it.
Am I snarky this morning? Do I have a fever? I'm not feeling like myself. Perhaps I need more music geekery to brighten my mood.
Ummm…maybe not.

FO