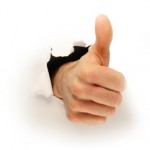 And away we go again.
Great opening night — one of the best ever. Two shows remaining today, then tonight around 10, it's another one in the books.
Stoney and I play the same record every year after opening night. We look back at all the hair pulling and sleepless nights and frustration and "if only they'd love it as much as we do" conversations, and realize that it was all worth it. They do love it as much as we do. I submit that there are few experiences quite like watching a group of 14-18-year-olds come together as a committed group of actors, singers and dancers and "give back" to their community. There's not a diva in the bunch, and we couldn't be prouder of how they pulled this thing off in front of a sellout crowd of awesome parents and friends.
Perhaps the best part is how this rural (and I do mean out in the middle of nowhere), small community completely and enthusiastically supports the performing arts, with their dollars and their attendance. The theory that only larger, wealthier districts have that kind of support is consistently disproved, year after year out here in Hooterville.
Now to match the magic of opening night this afternoon and tonight…yikes.
But hey…there's food. Lots and lots of glorious food after the matinee and before the final show. I don't know about anyone else, but that makes me sixteen kinds of happy. Bring it! Eat! Laugh! Sing! Laissez les freakin' bon temps roulez.