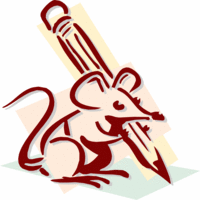 And now I shall entertain your most earnest wonderings. Your burning questions. Your stickiest situations.
The newest Finkweb category: Ask the Rat.
Do you pine for answers? Do you need guidance? Seek ye wisdom? If so, then post. All shall be revealed. Serious or facetious, personal or professional, earnest or silly. [OK, not too personal.]
Questions/dilemmas can be about anything. (Disclaimer: no, I won't do your research paper for you. At least not for free.)
Savvy? All right then — type.
PS – In order for this to work, I shall need articulate and compendious responses. So let's get on it, shall we? I'll start you off. Dear Rat Fink…
Ready, steady, go.