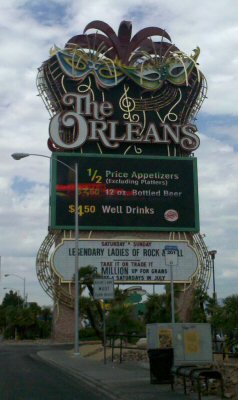 We haven't been to Las Vegas in 13 years, and boy have some things changed.
We're staying at the beautiful Orleans Hotel, off-strip. It might be a little different on the strip, say, at Caesar's, but I doubt it. What I mean is, there are kids everywhere. Everywhere. In the casino, running through the lobby, in the restaurants.
Now you know me; I love kids. But in Vegas? At a casino? I told Mavis this morning that the hotels are apparently competing for shrinking gambling revenues, so why not offer a Disneyland type vacation, and bring the kids, too?
Still, we love the hotel (even though the casino has not been kind to our meager bank). Check out the amenities: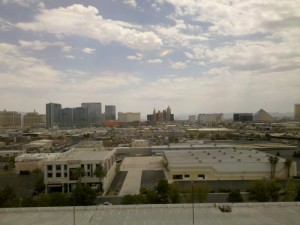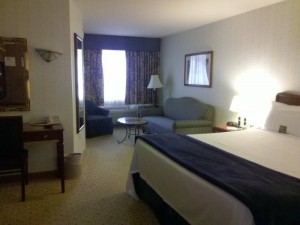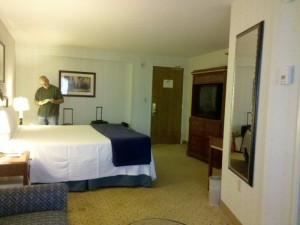 All this is great. The worst part? We've played all evening last night and all day today, and we'd take Detroit over Vegas any day. Maybe it's just a stretch of bad luck, but these things have "sucker" written on them in bigger letters than usual. And we're good poker players.
Still, we're having a blast, and I think we'll go see a movie tonight in one of them there thirteen theaters. Sheesh.
Hope you had a great Tunesday — off to the Grand Canyon tomorrow.