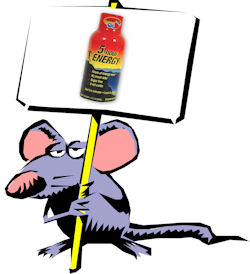 Say that five times fast without blowing it. Betya can't.
I know it's an oxymoron, but today I realized its true importance. I've been up since 2:45, see. And while I was lying in the bed, trying to go back to sleep, several unfinished tasks popped into my head. I wanted to write them down because I knew I'd forget them by the time I got to school today — but I had no paper and pen.
Now it's 4:10 a.m., and, as predicted, I have forgotten the lot. Great.
J'ever do that? Make a mental note to take care of something, then promptly lose the mental note? My sister is a list maker. She never forgets anything. The Thriller just never forgets anything, period. I've made lists a few times in the past, then lost them all.
Note to self: search the Droid Market for a free notepad app.
Update (3 minutes after typing above sentence): Downloaded the "Easy Note 2 Do" application. Now if I can just remember to use it…
Is it Saturday yet?
FO