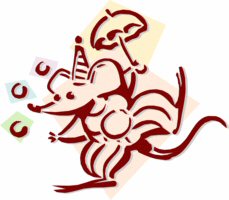 And for several reasons:
I think I am going to like my hair (photo forthcoming for far-flung fiends — but it's 5:40 a.m. right now, luvs…I look like ten miles of bad road)
Had a good rehearsal with some manbeasts after school yesterday
It's Droid Day; meeting my Verizon guy after school to do the deed
No school delay this morning (yet, anyway) — thumbs up
This came in the mail yesterday. Heh. I think I'll unearth my other diplomas (BME and M.Ed.) and do a little framey-hangey thing in my parlor, just to be a pretentious wonk. But first, a moment of silence preceding the deletion of all related bookmarks (class login, BU library, JSTOR, Chicago Manual of Style site, various & sundry dissertation/thesis help sites). Instead I will bookmark the Sallie Mae student loan payment gateway…yeah, fantastic.
:-/
Still, it's a good day. Hope you have one, too.
Fink, finished, yay!