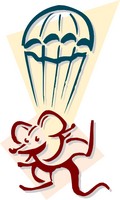 Finkday at last.
This has been one long five-day marathon! Anyone else?
I'm digging in, though. This will be the Weekend What Gets Stuff Done. After meeting the Js and their mama at the county fair this afternoon, and meeting the Thriller in Mansfield for dinner and shopping, it's nose-to-the-grindstone all weekend, with the brief respite of going to Jake's 6th birthday party.
Six years old…my word. I remember posting about Jake when he was wee little. Now he's a big kindergartener who plays on the flag football team and works on cars in the shop with his dad. Is it just me, or does time slip away much, much faster as we get older?
After a full month of school, it is decided: I am not a fan of having high school choir last period of the day. They're tired and crabby, and so am I. When the battles (that I must win, by the way) for their attention and concentration outnumber the peaceful days, something's fishy. And it's not all "them," believe me. My fuse is shorter at 1:40 — especially after dealing with 40 energetic and "hands-on" 6th graders minutes before the 18-year-olds walk in. Maybe I need to bring them cookies. Or maybe they need to bring me a margarita. Jury's out.

jkjkjkjkjkjkjkjkjkjkjk