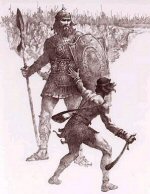 Props to New York Giants fans everywhere, but really, the Super Bowl champions (their benches, anyhow) got a bit more than they bargained for last night with the injury-plagued (already) Browns.
The Browns just keep *almost* getting it right. I'm not as disappointed about the 37-34 loss last night (I mean, it was a 30-3 Giants lead at halftime before the bench players came in and started cleaning up the mess) as I am about the unfortunate mistakes.
Unsporstmanlike conduct followed by false start followed by punt attempt ending in a safety: all in the first quarter. That'll get the fans going, sweetheart. Then, as if pre-ordained by the football gods, after kick return by young Syndric Steptoe eventually put the Browns on the Giants' 2, we were once again taken down Memory Lane for a painful reminder of The Fumble, as Derek Anderson and Jamal Lewis couldn't make a hand-off connection, and the bad guys picked it up and ran it all the way back.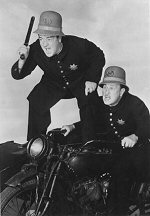 It was like an episode of Keystone Kops. Football is many things, but it should never be funny. Ok, maybe it can be funny from time to time, like highlight-reel-antics funny…but never slapstick. And that's rather what the undercooked Brownies looked like last night, at least in the first half. In fact, Romeo Crennel should have his A-V guys speed up the highlight film and add a soundtrack of a player piano and yip- yippy sounding clarinet. It might lighten the mood in what is certain to be a less-than-fabulous team meeting in Berea this afternoon.
Still, the Goliaths suffered some blows, which may have revealed that the "David" team might have a few good tricks in its little slingshot. Whether or not that will be enough to get above .500 over the coming months remains to be seen.
There are those who say the Browns can't win it all, and that they never will; it's just not in the cards. Others doubt they'll even make the playoffs. They might be right, but it was also generally accepted among football minds far sharper than mine that Phil Dawson didn't have enough leg to kick a 56-yard field goal.
Hmm. Maybe "David" has a chance after all.
Fink out.
Photo credit: Abbott & Costello Meet the Keystone Kops – Universal Pictures