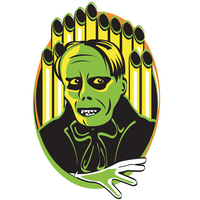 I think it's time for another round-robin tale telling.  We did one almost a year ago, and it was hilarious.
If you're too lazy to click over to the last one to look at the rules, I'll reprint them here:
Rules of the Game
Only add a few sentences at a time — but you can add on to the story as many different times as you like.

Don't

click the "Reply" link following the first commenter's post. Just start a new comment altogether (scroll down to "Leave a Reply"). That way, the story will read down the page, and we won't nest ourselves into a 1-centimeter-wide column.
The Fink gets the last line of the story. Because Kody will simply write, "Everyone died. The End."

When the tale is told, I'll write the end and close the comments. Ready, steady, go! I'll begin.
It was a dark and stormy night.