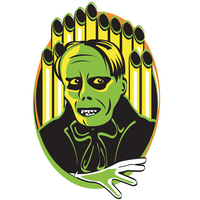 I admit it. I love that opening line, tired and dragged out and rode-to-death as it is. Sue me, sue me, shoot arrows through me. But it's also the first line of the round robin (very) short story we're going to write; me, and yous — you game? Aw, come on.
There are several – many, actually – fine writers who read RtB on a (hopefully) somewhat regular basis. Ross has already guest-posted for us (any other takers?), and I know other good writers on a personal, face-to-face basis. You know who you are. Don't make me name you.
Anyway, I'm interested to see what direction our little tale would go (although, knowing most of you, I have a clue). So let's do it.
Rules of the Game
Only add a few sentences at a time — but you can add on to the story as many different times as you like.
Don't click the "Reply" link. Just start a new comment altogether. That way, the story will read down the page, and we won't nest ourselves into a 1-centimeter-wide column.
The Fink gets the last line of the story. Because Kody will simply write, "Everyone died. The End."

When the tale is told, I'll write The End and close the comments. Ready? I'll start.
It was a dark and stormy night.