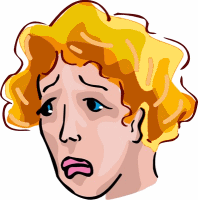 Boo hoo.
As I sit here drinking coffee and reading news, I realize that in 48 hours, I'll be driving to school for my contract day — and there's a whole lot I didn't get done this summer.
I know — I'm fortunate to have a summer break at all (such as it was). That's the upside of choosing a career that pays lower than any other in which a majority of the workforce possess graduate degrees. No ax to grind here; just sayin. Still, there was so much I wanted to accomplish, but didn't. Behold the loose ends:
I Did Not…
Replant the gardens
Lose 15 lbs. (actually, over the last week, I've gained six – ugh)
Totally rearrange my classroom
Finish that arrangement of Say Hey (it's almost done, however)
Save more money for next summer's vacations to Florida and Texas
Get any choreography done for the fall musical
Remodel the last of our three guest bedrooms
Do the heavy spring cleaning I didn't do back in April
Get the air conditioning fixed on my truck
Cook a bunch of meals and freeze them
Other than that, it was quite the productive summer.
Seriously though, the best part was getting to spend time with family — something I have not done for several years because of coursework. Feels good to be (almost) free of the "I'm a student" ball and chain. On 2 September, I start the last graduate course I will ever take, for as long as I live. That makes me happy.
I got really, really sidetracked last spring, but now I'm back on the horse, and for good. I'm "in it for the long haul," as I've heard it said. La vida es buena.
So…why so serious? I shouldn't worry about my list of undones, so I won't. I'll worry about yours. What all didn't you pull the trigger on this summer?
Fink out (of vacation time).