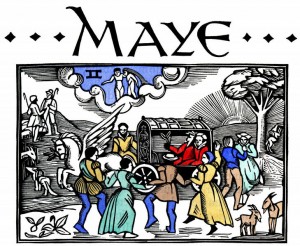 …and every teacher knows what that means. No, I'm not talking about how it's the final full month of school before summer. Of course not.
I'm talking about May being Field Trip Month.
Everyone and their teacher goes on field trips during May. Even the Fink and her 185 choir students are in on the act (although it's just for an hour, and the field trip is coming to us in the form of a concert by the awesome a cappella group from Tiffin University, Up in the Air). It makes for hit-or-miss rehearsals sometimes, I'll admit. Over the next two weeks alone, my students are out for various field trips, to wit:
SADD trip to somewhere, I forget

Nat'l Honor Society members out for a community service day
Physics class field trip to Cedar Point (the 8th grade goes on this day as well)
A dozen college visits by a dozen seniors
FFA state convention
Bunch of juniors out all day tomorrow to decorate for prom
NHS members out all morning to serve the senior citizens' breakfast held at the high school
But hey, it's good. It's a sign of the times, for sure; a sign that the 24th (the students' last day) is fast approaching. Trouble is, so are my three performances, all of which require the presence of teenage voices to rehearse. Still, like I tell myself a lot lately: it'll all happen and probably be nice, and no one will have a fit, and it'll be over with for another year and hello, month of June.
I do hate the "May funnel," though. Everything's swirling down tight, just before the final swan song. Hurry up already, would ya?
Fa la la.