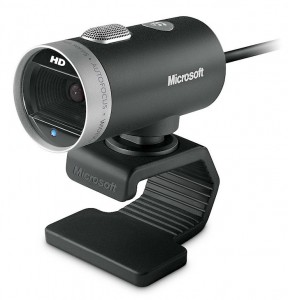 I broke down and bought one of these today. As a longtime user of the soon-to-be-just-about-obsolete desktop PC (of all the computers/devices I use, it's my all-time favorite), I don't have an onboard camera. You know…to use with Skype. To talk with people far away.
One month from now, my best girlfriend of over 25 years will move away. And not just down the street, or to the next town or state — but a long way away. It bites, but I'm trying to put a good face on it. For one thing, it's a fantastic move for Kay and Bob, because not only will they finally live in the same town as their son again, but they'll also have tons of fun with tiny house living (can't wait to see photos of it — and then actually see it in person).
Although I'm tied to a physical location by choice, for two important reasons (#1 — grandchildren; #2 — job), I find myself envious sometimes. The Thriller and I both long to wander free. Still, I admit I love being surrounded by my "things," too. I enjoy the conveniences of my life, and I love having my family close by. That makes me very fortunate and happy, and I can't imagine anyone faulting someone else for wanting the same thing. Kay's son has been on the west coast for many years, and it's time she was closer to him. It's the right thing to do.
That doesn't make this hurt any less, however.
The upside is that Kay and I have done the long-distance friendship dance more than once, as she has lived in Europe before, and we are pretty good at staying connected. I told her the other day, during a conversation about her living off the grid with no electricity and no cell service, that I would drag out the paper and pen and actually write weekly letters — you know, the kind you send in surface mail. *Gasp!* Amazing, yes?
I guess it stings a little bit more this time because before, they always came back to their house in the country, about 15 minutes from here. Two weeks ago, they sold the place, so…it's on. She's leaving for real and for good, which makes stuff more serious.
No worries, though. As much as she might try, she'll never be rid of me. I have wheels, and if it becomes absolutely necessary, planes have wings. And in the meantime, there'll be the pesky webcam and Skype, when she can get into town from the wilderness and use some wifi, or go where she has cell reception. It ain't perfect, but I'll take it. Oh, and the writing letters thing…that, too.

Till then, I plan to grab as much "K time" as I can get. T-minus thirty days…