What's going on here?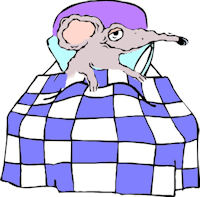 I woke up at 3:08 a.m. today, and I didn't panic. Usually, it's oh crap stop thinking stop thinking turn off your BRAAAAIN ah, nuts and I'm up for the day. But instead this morning, after pulling the blanket over my head, I woke up a minute later to find it was 4:59 — time to start the day!
Like I said on Facebook last night when PK asked about it — the melatonin thing is either a miracle or an excellent placebo. Either way, I'm getting the desired effect, and that's all that matters. I think if you suffer from restlessness upon waking in the middle of the night, you should at least give it a try. I paid $11 for a bottle of 10mg tablets at the local Wally. I take one just before going to bed.
Of course, there's always the "other side" of the debate. If I take this hormone artificially, will my system stop producing it on its own? I've done some cursory checking, and I really need to separate the peer-reviewed evidence from the "folk wisdom." More on that another day, unless one of you philomaths want to check it out and separate wheat from chaff.
But for this week, we take the pill and drink the Kool-Aid. Whatever gets you through audition night.
Bring it!