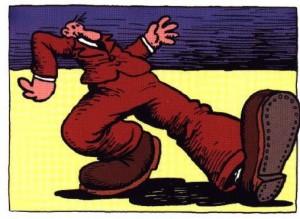 That's me (and Eddie Kendricks and BTO) this weekend. Had an awesome time at two birthday parties, a wedding (the cake pops were a hit, what a relief), and a fun — and profitable! — night out with the Thriller yesterday. Today, it's a preschool graduation, followed by grocery shopping and getting ducks lined up for tomorrow night's high school concert: the source of most of my stress the last three weeks or so. Get through that, and it's basically smooth sailing. Next Sunday should be OK; we'll sing two tunes for graduation, and then it's over. Really, really over.
Head down, but eyes on the goal. I got this.
How was your weekend? Are you happy that, for at least today, the Indians are in first place? Please, join me in my pathetic celebration of what is sure to be a temporary, halcyon dream.