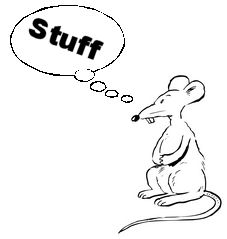 I don't mean to be vague, really. I hate vague posts, and believe me, with teenagers on my Facebook and Twitter lists, I see them *all the time*. But I am deep in thought this day, about many things.
Can you hear me thinking from over there? Ouch, it's hurting my reptilian brain.
When you're in Thinkyville, what do you do? Make lists? Talk to family or close friends? Eat?
Hmm…eat…
Back later.