Just read an article about a voracious carp threatening the Great Lakes. This is a picture of a controlled fish kill. There is NO WAY that is Lake Michigan water. It's…I mean…like….blue.
~
Didn't he useta have red hair? Talk about NBC's newest drama…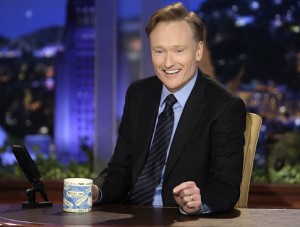 ~
*GASP*!!!! You must be joking. The UN? Wrong? My skepticism (and, admittedly, cynicism) levels are at an all-time high lately, and getting worse. What are we going to do with me? And while we're on the subject…
The fact that people are cheering from Boston to San Francisco about Scott Brown's win over Martha Coakley proves that we, as a nation, are no less partisan and no more concerned about unity than we were, oh, a year and a half ago. Not grinding any political ax (don't have one)…just saying that both sides talk out of both sides of their mouths. The end.
~
I was using tweezers to handle a thin stream of strawberry purée frozen with liquid nitrogen because if you touch it, it falls apart."
Not talking about a science experiment here. He's referring to something he's fixing for you to eat.
Yummy. Speakina…time to get some breakfast and hit the shower and the road. I actually have school today. The noive!
FO