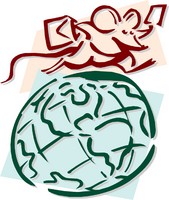 I gotta get in shape or somethin.
When people tell you that grandchildren wear them out — believe it. It's the good kind of worn out, though. I guess I should say they keep me young. Or wishing I was.
I think back to when Seamus and Lars were little and I wonder how I pulled it off, day after day after day. Then I go, "Ahhh…you were 24. No wonder it was easier." A quarter-century later — not so good. Still, we loved every minute of Jake this weekend. We went to the park, played in the back yard, read a gazillion books, played the piano, took a walk, grocery shopped, chased each other around, antagonized Rousseau, and played cars.
At 10 p.m., he rested.
I'm upset that my photos of the Thriller's birthday bash didn't turn out very well. My Storm and the red walls of my dining room didn't play well together. Shoulda used the regular camera instead. Suffice it to say that it was a fabulous feed, and the birthday boy got lots of great gifts, not the least of which was getting to spend several hours with the family, which we don't get to do nearly often enough. Thanks to all the RtB fiends who wished him a happy birthday, too. I think he's finding that 58 isn't so bad after all, which bodes well for the rest of us. (Except if you're RD, in which case you've been there and done that. :-))
Fink (I make "old" jokes whilst I still may because time's running) out.