OK, first: it's coming along. We're probably a week away from being ready. Too bad we open tomorrow. Heh heh.
KIDDING
Truly, I'm looking forward to talking about something else besides this show, but as you theater-types know, that's been 99.9% of my existence as of late. I promise I will write about something else — next week.
Tomorrow, in honor of opening night, I will regale you with trivia that is sure to be muy interesante. Promise.
And now, a random photograph.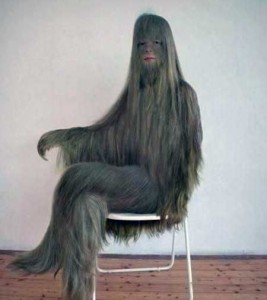 Happy Weirdsday.
Fink, looking for my mind…have you seen it?