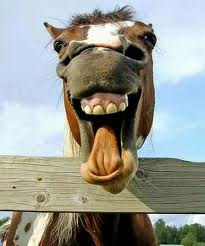 So I'm taking a break from choreography this morning (one number down, 17752346 to go) to read today's news. Came across some Oscar talk, and found the best quote of the day.
In an article rating Oscar show hosts from worst to best, #57 (out of 59) was the horrible quartet of Walter Matthau, Liza Minnelli, Dudley Moore and Richard Pryor, who tag-teamed as hosts in 1983. Of their muck-up, producer Buz Kohan said:
I had written the opening number, called 'It All Comes Down to This.' They were all scared stiff, but ordinarily if you're scared, then you put in the time and rehearse. They took the opposite approach. So Liza was forced to carry the number, Walter was singing in his own zone somewhere, Dudley was just trying to walk down these steps without falling, and Richard Pryor, well, I think they told him the next day that he was there."
HA
And of course, I've been saying this for years. Nothing new under the sun.
So are you watching the Oscars tonight? I'm sure our pal Will is, Academy hound that he be. If I can stay awake for the whole thing, I'd like to see Hugo and Midnight in Paris do well, but I don't hold out much hope, when they're pitted against anything with George Clooney or Steven Spielberg attached. I dunno…maybe Woody Allen and Martin Scorsese will get lucky again after all.
My weekend was busy, but great — filled with work, Downton Abbey, the Js, and an upcoming new post on The Comfort Foodie. Can't believe Monday's upon us again. Rats……….