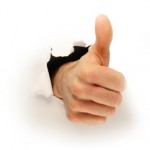 Hey, Wednesday is tomorrow. After tomorrow night, I am concert-free for awhile. Well, until next week's nursing home gig, but that will be fun and relaxing. Then there's the Cavs game in March, followed by May: the Month from Hades. But let's not think about that today. There is much Christmasing to be done.
Last night's concert went quite well, despite having a 6-foot 6-inch young man pass out on the top row (thank heavens for safety rails on the back of my riser sections). He'd just flown in from basketball practice, and was exhausted and probably dehydrated. The kids around him handled it well, as did the audience. And a great audience it was — polite, quiet and respectful of the kids. Thumbs way up.
Middle school concert tomorrow, then it's smoooooth sailin', cap'n. Bring on the Christmas music.
Ack, what am I saying?

Do. You. Have. Your. Shopping. Done. Fiends?