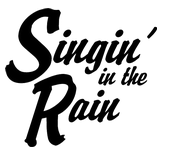 …I'm happy again. At least for the moment.
Conclusion: two rehearsals with orchestra during production week is not enough. The cast need that third one. Lesson learned. Still, everyone nailed it last night — cast, crew and pit. It was a great opening. Stoney, Greg and I are fortunate indeed to be surrounded by such great students and parents. Note to all of you: no matter what some idiots in the Reflector might post, you have much to celebrate.
I've decided to go back tonight and tomorrow and finish this show.
I wish you all lived closer.
Fink out (to make the coffee and relax a bit)