Yes, fiends. It's 09.09.09. And we all know what that means…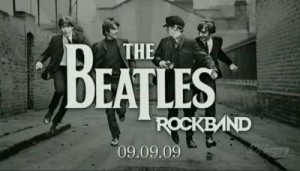 I covets it. I wants the game. Complete with the Hofner bass and Ludwig drum kit.
And speaking of the Fabs (and being fab in general), RtB fiend Ross — my writer idol — did a new piece for AskMen.com on the top ten controversies surrounding the Beatles. Checking it out is mandatory; you won't regret it.
"…coolest coven of all time." Haha. Yep. Home run, Ross — loved it!
*sigh* I don't want to work. I just want to bang on de drum all day. Have a goody, everybody.
Fink Rundgren